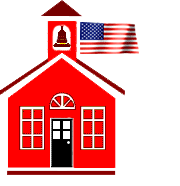 Shiloh Middle School Counseling Department
Office Hours: 8:30 to 4:30
Counselor Name

Grade Level/ Teams

Phone Number

Email Address

Ms. Dana Booker

6th

(770) 736-2095

Ms. Vameker Banks

7th

(770) 736-4568

Ms. Frances McConnell

8th

(770) 736-4577

Ms. Toi Beavers

6th, 7th, and 8th

6th Grade HR Teachers:

Chancey, Hiester, Miller,Rothman

7th Grade HR Teachers:

Colbert, Frost, Remshik,

Ch. Smith,Wesley,B. Williams

8th Grade HR Teachers:

Joseph,Kankolenski,Seay,Strong

(770) 736-4569
Counseling Department Theme for 2012-2013
"Generals Offering Support"
The purpose of the Counseling program is to support student success. Counselors support student success through individual counseling, classroom guidance, and small groups.
Parents when should you call your child's Counselor?
1. When your student is having difficulty achieving academically.
2. When family changes interfere with academic progress.
3. When you want to become more involved in your student's educational and career choices.
4. When you want help understanding test scores, school records, and track student progress.
5. When you want help with community resources for your family.
How do Middle School Counselors make a difference in Middle School students?
1. Support student transition to middle school.
2. Support each student's academic achievement throughout the school year.
3. Facilitate prevention and intervention programs to foster student success.
4. Help students explore high school and career choices.
5. Serve as a Student Support Team Committee Member.
How to Be Successful in Middle School:
Come to school everyday

(If you are not here, you will miss valuable information)

Be prepared for class

(have your homework, pencil, and paper)

Ask questions when you do not understand

(the only dumb question is the one not asked)

Check out your teachers webpage weekly

(who knows you might be surprised with what you find)

Do your homework

(Its Practice!)

Study for test

(This does not mean looking at your notes for 10 minutes the night before)

Talk to your parents about school

Choose your friends wisely

(Don't hang around the wrong crowd)

Set academic goals for yourself
-Leading by Example